Swiveling Ring Scissors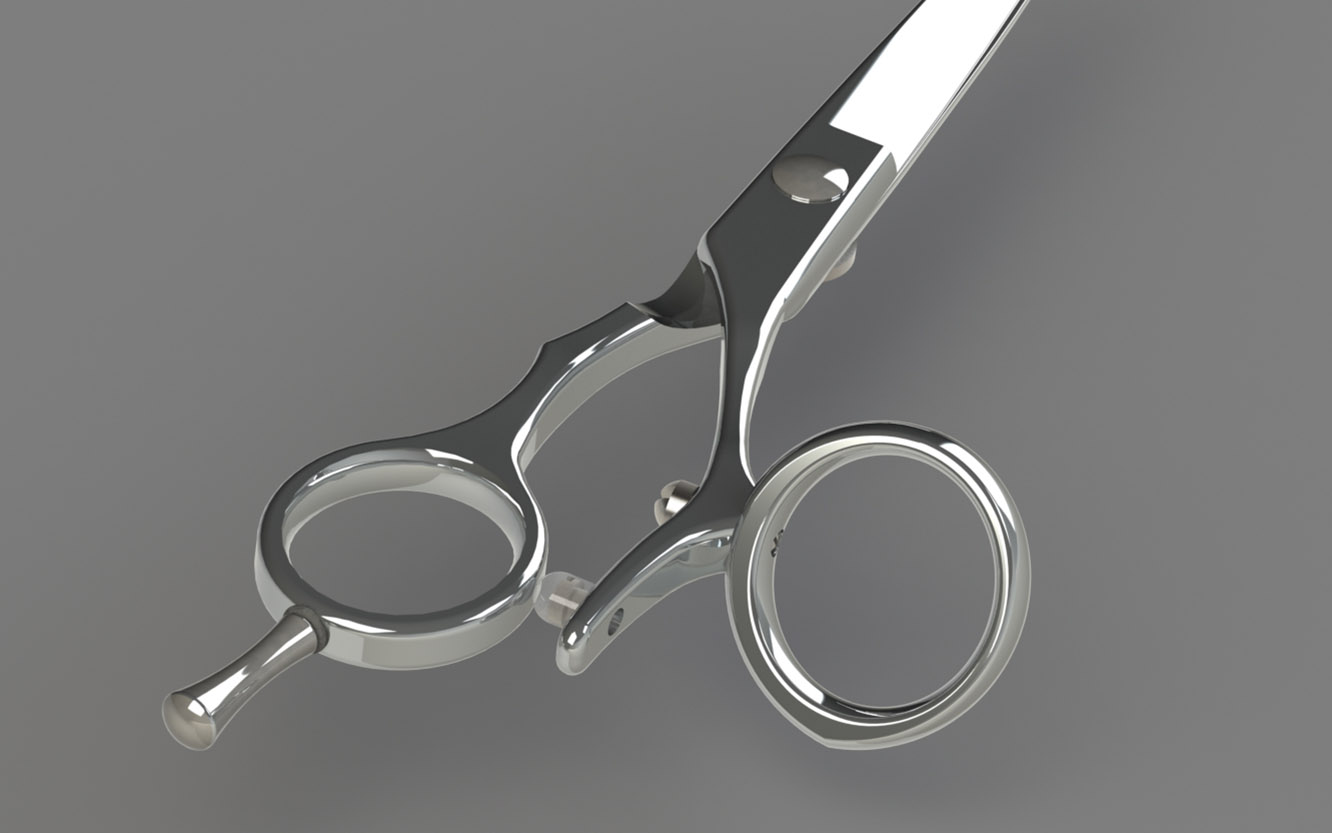 Marc Milman, the founder of Washi Scissor, a manufacturer of high-end scissors for barbers and dog groomers, asked for Vaba Design's help developing a new idea: scissors with swiveling thumb rings already existed, but the ability to lock the thumb ring at various angles, helpful to give users mechanical feedback while still accommodating differences in their hands and styles of working, is new.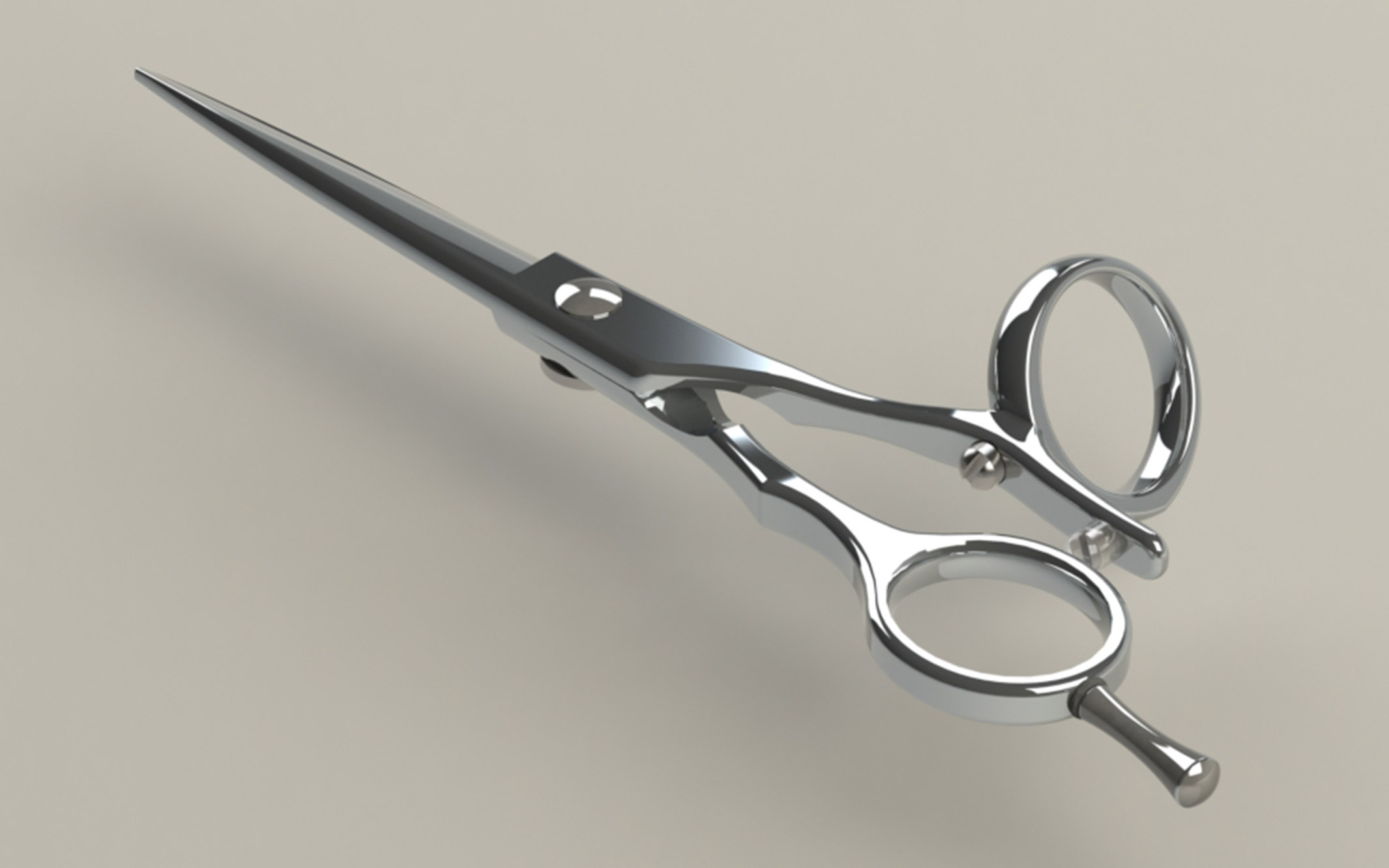 Vaba Design created a few possible CAD realizations of such scissors, including the single swiveling ring and dual swiveling ring designs seen here, and different implementations of the locking mechanism. All renders seen here are from Solidworks' Photoview 360 software.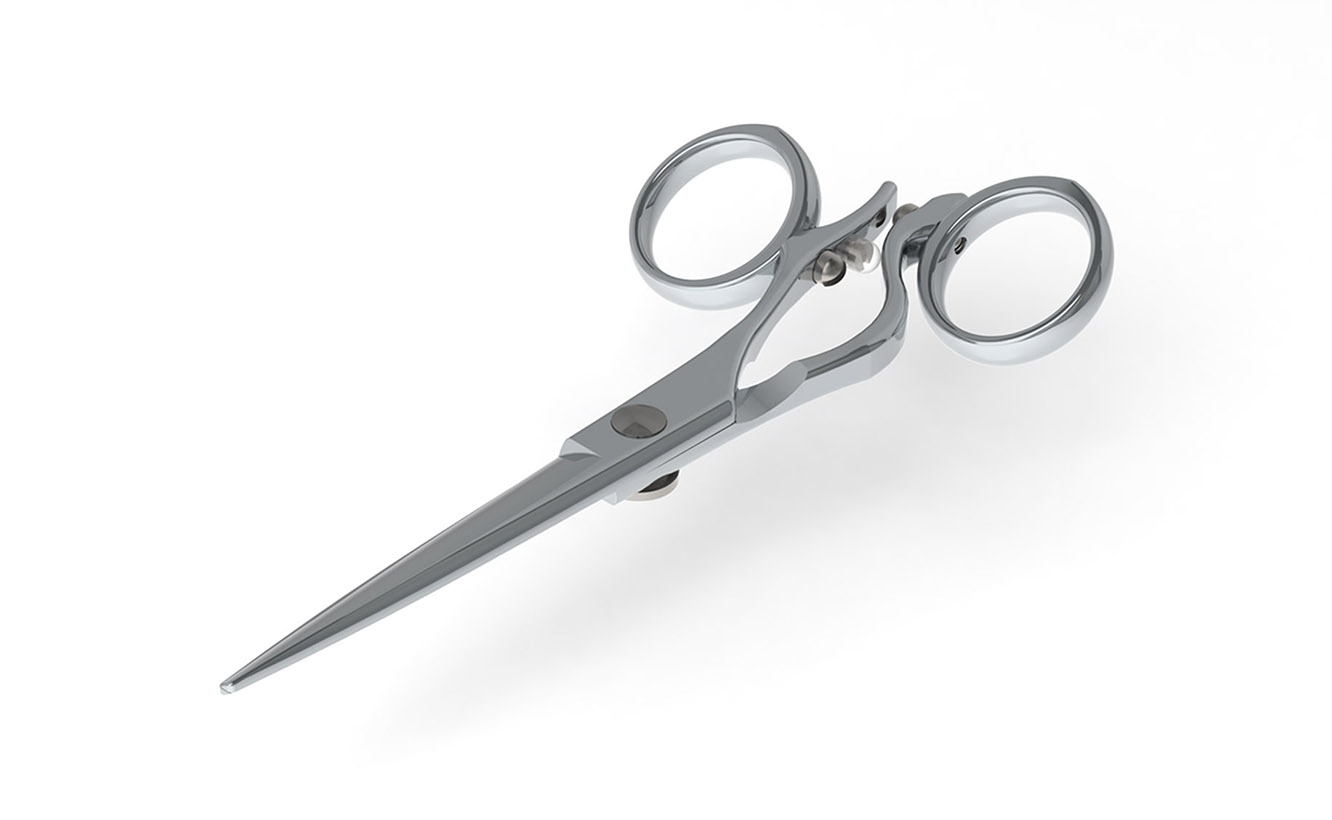 Mr. Milman obtained a patent and eventually went into production with the single-ring design; he has permitted us to share the dual-ring design here in the Vaba Design portfolio.