Beard King Combs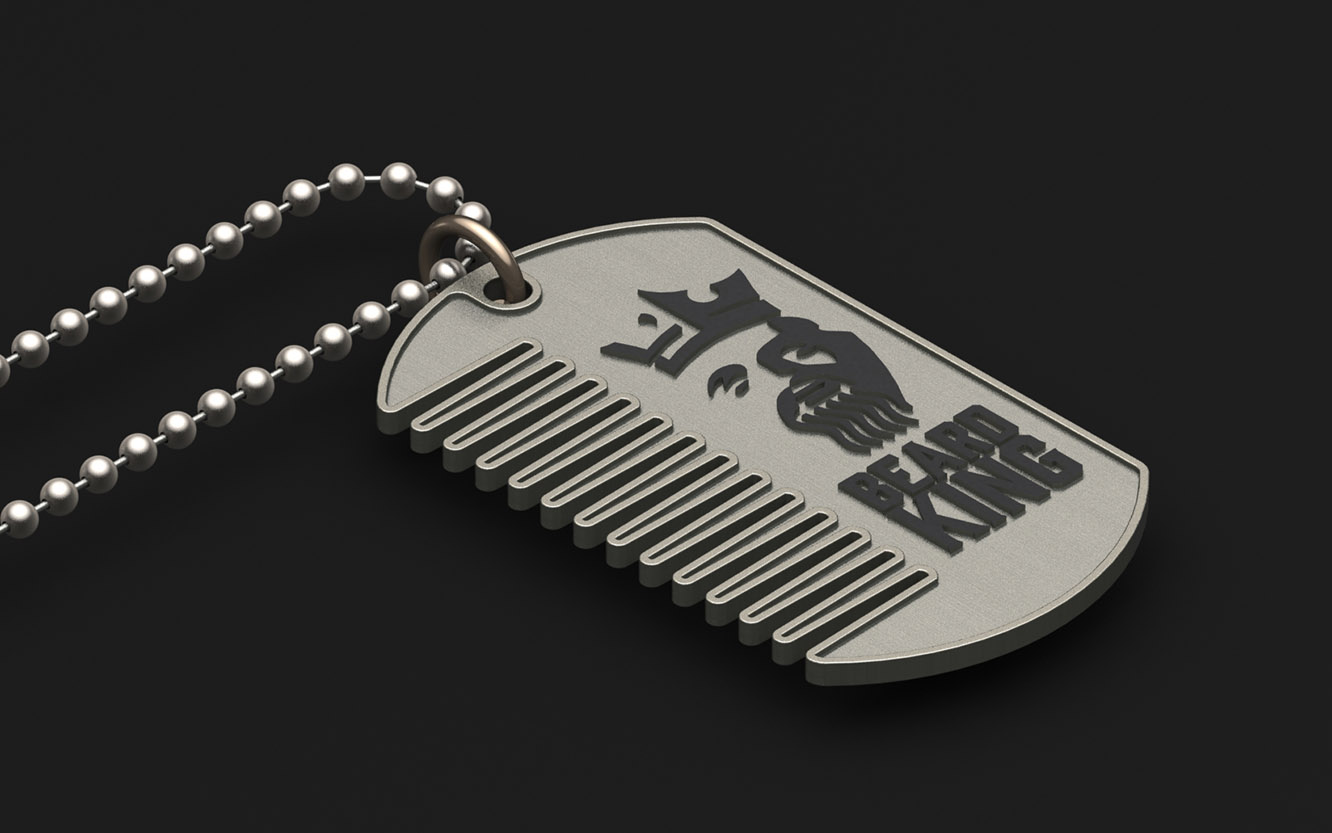 The Beard King's primary product, created by Nicholas Galekovic and presented by him on Shark Tank, is a bib that attaches to a man's bathroom mirror, creating a sort of hammock that catches debris from beard trimming and prevents a mess in the bathroom. Although that product existed before we began our collaboration together, there was a lot of scope for Vaba Design to create personal grooming accessories and promotional items for the Beard King brand.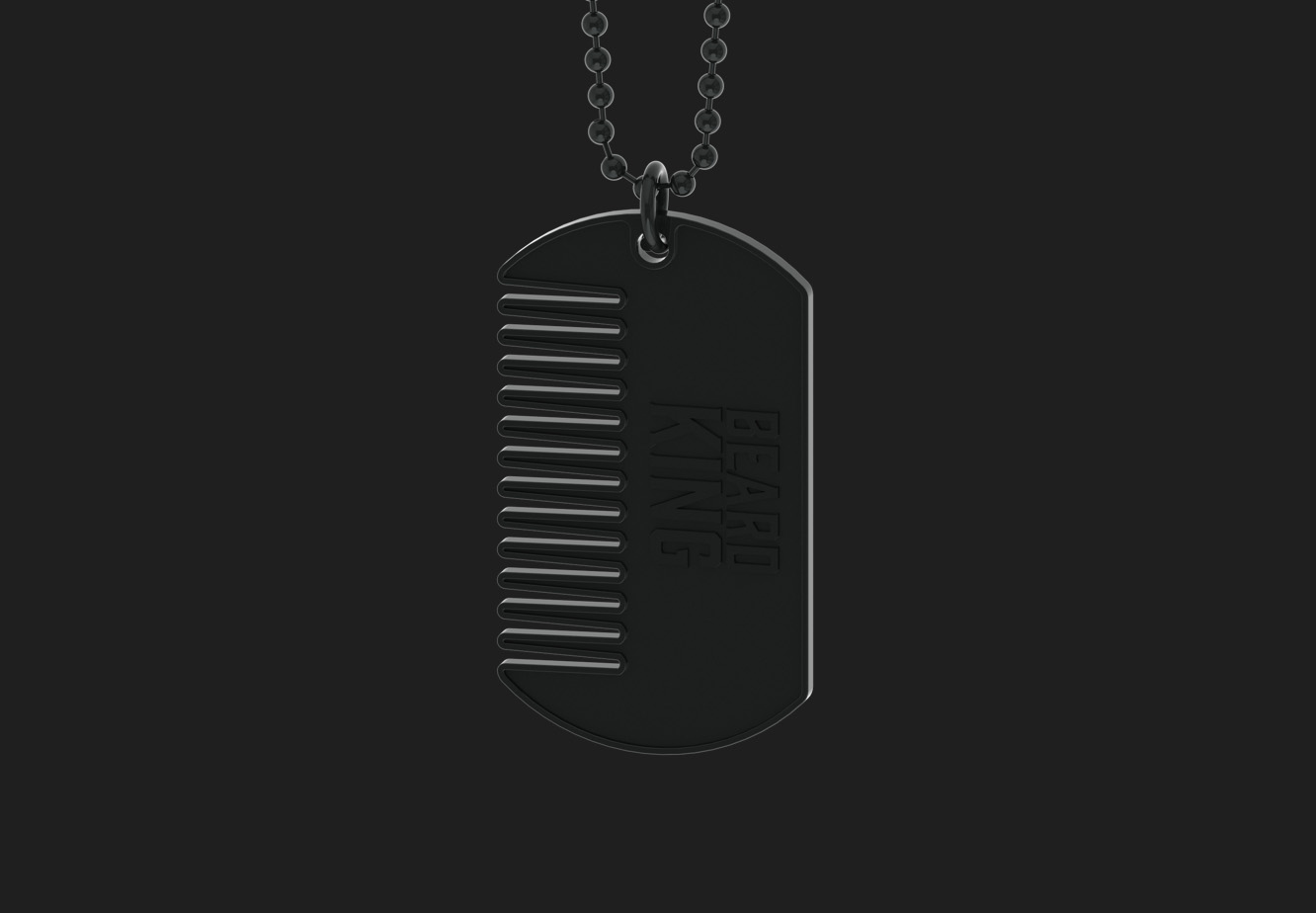 As seen here, we designed several types of beard combs, including a diecast metal dog-tag style comb with a diamond pattern on the back and available in brushed metal and matte black finishes. We experimented with several logo treatments.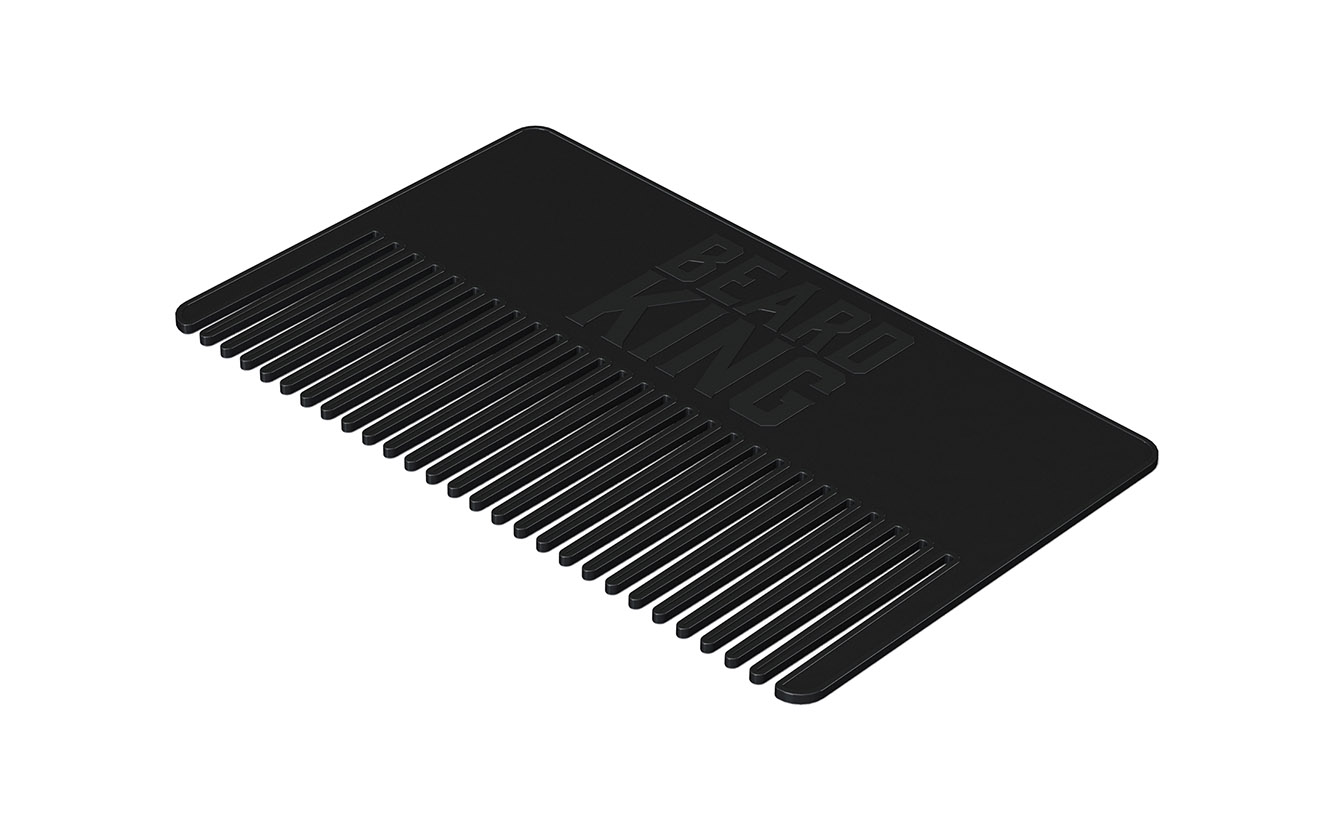 Vaba Design also created designs for this injection-molded ABS plastic beard comb. It is credit-card sized for storage in the user's wallet. Once again, we tried numerous logo and detail treatments to achieve a consistent look for the brand across their product line.