LEP Logos
Estonians living on the west coast of North America have for many decades organized periodic summer festivals celebrating Estonian culture and building the Estonian community in Vancouver, Seattle, Portland, San Francisco, and Los Angeles. This festival is named the Lääneranniku Eesti Päevad (West Coast Estonian Days) or LEP. Vaba Design submitted logo proposals to open competitions for the two most recent LEP celebrations, and was honored by winning both.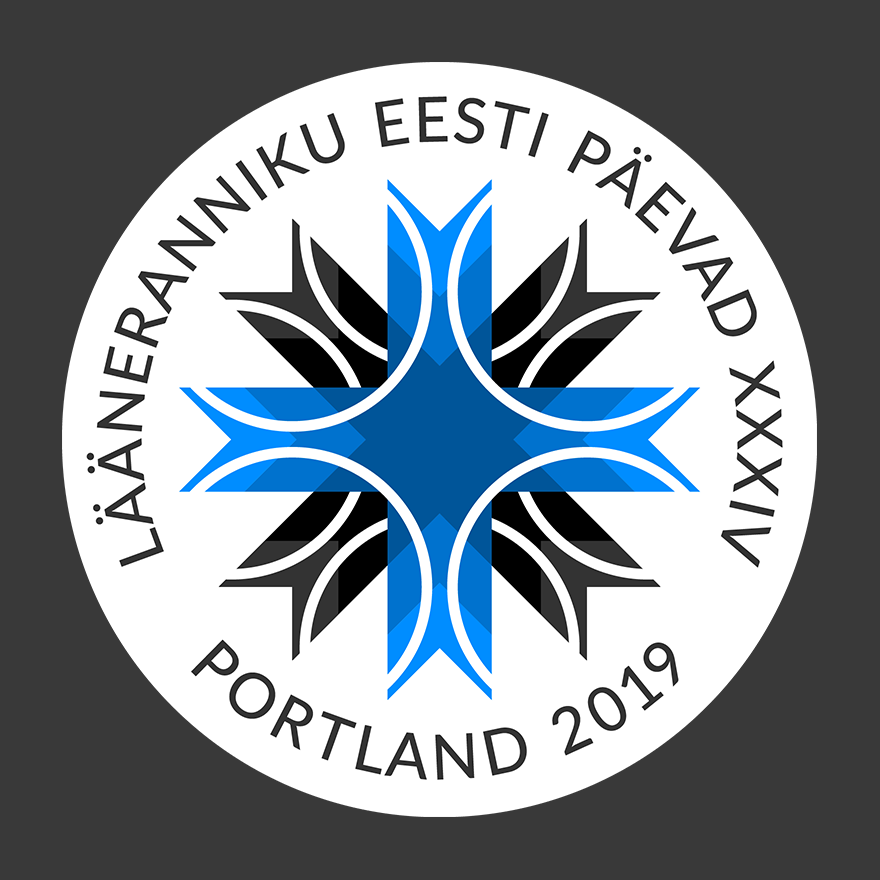 For LEP 2019 in Portland, we designed this logo, referencing the flag of the city and the cornflower motif traditional in Estonian culture. It featured on banners, marketing materials, websites and social media, and a variety of merchandise, including t-shirts, hoodies, and lapel pins. To better understand the significance of different elements of the design and to see variations for different applications, please read the proposal document prepared by Eiki Martinson for the Portland organizing committee.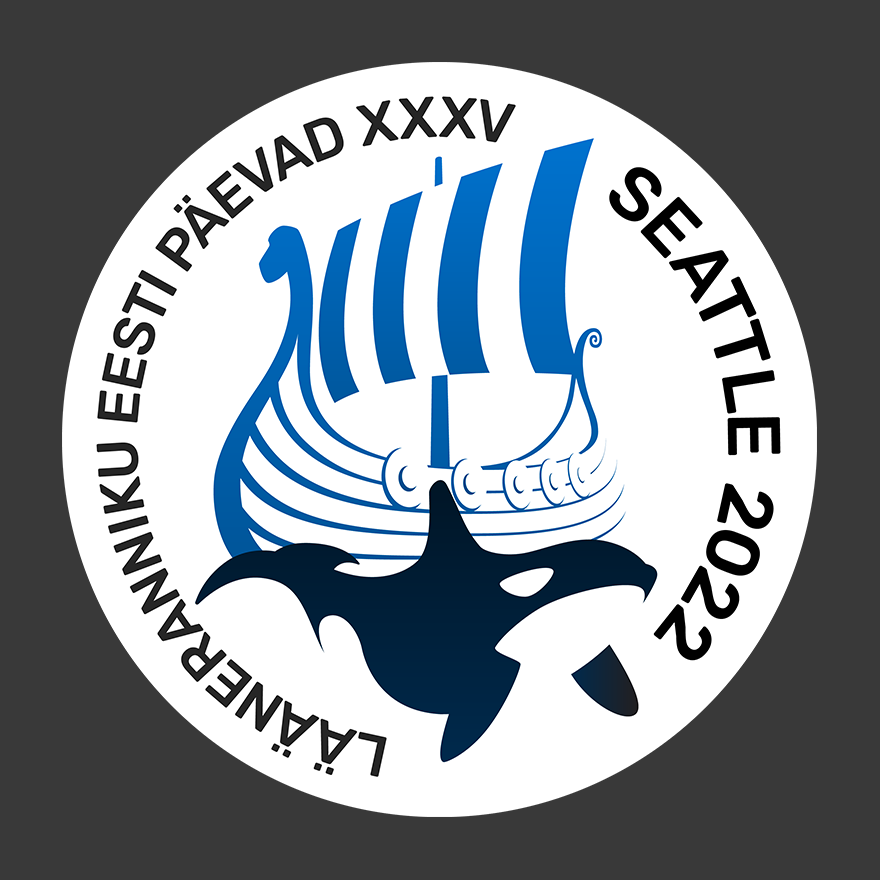 According to the every-three-years schedule of LEP festivals, Seattle was supposed to host in 2021, but it was delayed one year because of the COVID pandemic. Our winning design for this festival includes a Viking ship, symbolic of Estonians' Baltic heritage, of challenge and trial, and of sailing west in search of a new home. It meets there an orca, one of the original inhabitants of Puget Sound.
Once again this design was used in many different media and with several variations, and once again the proposal document makes for interesting reading. LEP returns to San Francisco next, and if they hold another logo-design competition, we'll certainly make another attempt!